Hi All, I ran into a strange issue that I'd like to throw out there and see if you've seen this before.
I built a dipole antenna for GMRS/FRS to attach to the house. I checked SWR and got it tuned to 1.01 I checked it on FRS and GMRS and had good readings. As soon as I went to any repeater channels, the SWR went up to 2.75! It does this on all repeater channels.
My radio is a Midland MXT275. So, to check to see what the heck was happening, I connected a Baofeng UV5R that is programmed to the same frequencies. Same result. Low SWR readings in the 1.01 range and as soon as I go to a repeater frequency, 2.75.
Any ideas would be appreciated
Photo of the antenna below. I used a 3D printer for the base.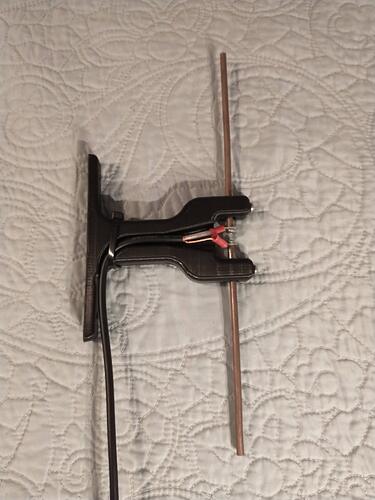 .