Hello,
I just recently acquired the Retevis RT1
This is the default channel/frequency range: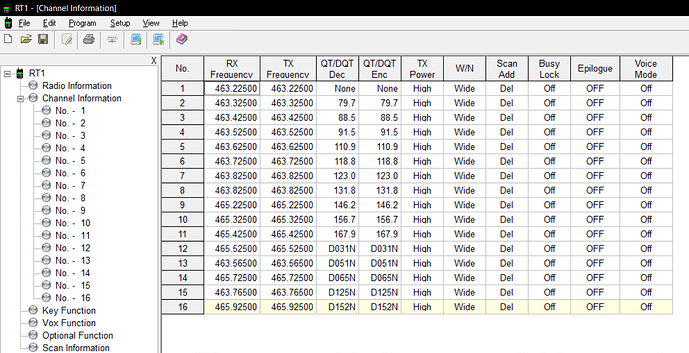 The manufacturer states this unit can be programmed up to the 520.00000MHz range.
The FCC's guidelines for GMRS range is only within the 462 and 467 MHz frequency range
The manufacturer also claims to TX at 10W.
I'm going on a cruise and wanted to program my units to the best channel/frequencies possible that will take advantage of the 10w proclaimed by the manufacturer .
What is recommended.
Please assist.
Thank you